Home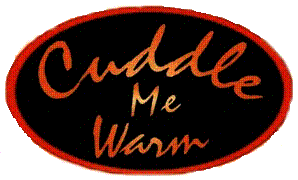 New and Only From Cuddlemewarm, Supersize any Blanket on our website! www.cuddlemewarm.com
We have created new sizes for customers who need more width and more length.
Cuddlemewarm Super Kings are 104"Long X 104"Wide
Standard Kings are 94" Long X 86"Wide
Cuddlemewarm Super Queens are 98"Long X 98" Wide
Standard Queens are 94"Long X 78" Wide
Cuddlemewarm Super Twins are 80"Wide X 94" Long
Standard Twins are 60"Wide X 84" Long
Standard Throws are 42" X 54"
Cuddlemewarm Super Throws are 50" X 70"
All Cuddlemewarm blankets are sewed with T-90 upholstery thread to prevent falling apart around the binding as most mink blankets do. We also back every blanket and products made from our blankets with a 20 year warranty. We are the only mink blanket company to offer this . Our blankets are free from manufacture defects for 20 years or we replace it for free.
When ordering a Supersize blanket just mention in the comments section when ordering online that you want your blanket supersized and we will make the proper changes in the price and see that your SuperSized blanket is made. We add by sewing, extra length and width to the blanket of your choice to create your beautiful SuperSized blanket. We will call once you order, to let you decide if you want a solid border around your blanket or the same blanket color as the rest of the blanket. We create what you want!!!
Finally a blanket that fit's your bed the way you have always wanted it to.
Listed Below are the SuperSize prices:
Cuddlemewarm SuperKing $329.00
Cuddlemewarm Super Queen $329.00
Cuddlemewarm Super Twin $236.00
Cuddlemewarm Super Couch Throw $179.00
Thanks for letting us serve you
Warm Regards & God Bless
Michael & Gennie Hawkins
Cuddlemewarm Owners
(509) 680-1926